Pool equipment and accessories for all your requirements
Pool equipment including pumps, filters, chlorinators, skimmer boxes, you name it, we can source it for you. Please contact us for your requirements.
CHLORINATORS AND CONTROLLERS
Swimming Pool Chlorinators and Chemical Controllers take the work out of the control of chemicals in your swimming pool. Automatically controlling the chemical makeup of your pool for you, so all you have to do is sit back and relax knowing your pool will be ready all year long.
SWIMMING POOL HEATING
Keep your pool at a comfortable water temperature all year round. Swimming pool heaters are now affordable, more efficient and reliable than in years past. With choices in size, gas, electric or solar we can help you decide the best option to suit your needs. Swimming pool heating means you can now use your pool throughout the year rather than just 3-5 months. You can exercise or swim in comfort all year long!
ROBOTIC POOL CLEANERS AND SUCTION POOL CLEANERS
Swimming pool cleaners are more advanced than ever! Traditional suction pool cleaners have been refined to clean effectively with minimal jamming in those hard to reach pool surfaces. The new robotic cleaners take it a step further, mapping out your pool, which saves time and cleans more effectively than ever. Contact us for your pool cleaner needs, we have a great range which we are happy to match to your requirements.
SKIMMER BOXES
We remove old skimmer boxes and supply and install new compliant skimmer boxes. Call us to replace yours today.
Pool Pumps
Variable Speed
The new High Efficiency design of swimming pool pumps can save up to 80% per year on operating costs. Easy motor speed selection allows ideal flow rate for various functions of pool pump – filtering, backwashing, vacuuming, spa jet operation. Near silent operation on low speed. As these super efficient pumps save on run costs you will make your money back in no time!
We have a great range of swimming pool pumps, filters and plumbing to suit your requirements.  Please feel free to contact us to discuss the perfect solution for your swimming pool pumps, filters and plumbing needs
Pool Filters
Keep your pool sparkling with a quality pool filter from The Pool Renovators. Our range will cover almost all pool requirements, from Cartridge Filters, Fibreglass Media Filters, Sand Filters and more. From smaller swimming pools to larger pools, we can supply, install and test your swimming pool filter to ensure it runs smoothly, efficiently and keeps your pool at its best all year round.
Swimming Pool Plumbing
Pool plumbing systems are often forgotten in the setup and maintenance of swimming pools. It is important to ensure your pool operates in a sealed, leak free environment to ensure your pumps and filters operate correctly and for a longer period. The Pool Renovators can test and repair plumbing systems for your swimming pool to give you peace of mind that your equipment is being operated in a safe environment.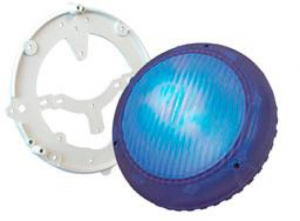 LED Pool Lights
LED pool lights provide super bright light for your swimming pool lighting. They are efficient in their power usage and they last for a significantly longer period of time. Although they are slightly more expensive than the traditional halogen globes, they will save money on electricity and globe replacement fees while providing a far superior light.
LED pool lights are easily installed/mounted on the surface of new and existing swimming pools and are available in single colour globes or in multi-coloured globes that rotate/change. The super bright LED lights can provide an instant night-time makeover for your swimming pool. We have a great range of quality pool lighting from Aquaquip.
Offering a large range of replacement swimming pool lights in a variety of colours, including rotating/alternating colours. The advantages of upgrading to LED pool lighting systems are that they are far longer lasting, brighter light and have more options available in colours.
We can upgrade and replace your existing swimming pool lights to LED pool lights
 without lowering the water level or replacing the transformer.
Waterline Tiles in your swimming pool
Waterline Tiles add a touch of class to your swimming pool. Carefully selected to compliment your outdoor surrounds and tie together your pool and living space. Water line tiles give additional protection to your pool and makes tile cleaning easier.
Fully Tiled Swimming Pools
Fully tiled swimming pools are generally only suitable for concrete swimming pools. Fully tiled pools are the ultimate in a luxurious surface finishing and provide a stunning look that lasts for years.The Pool Renovators only use the highest quality materials that are specifically developed for the harsh environment of a swimming pool.  There is a large range of ceramic and mosaic pool tiles available to suit all themes or colour schemes. We can source unique pool tiles to make your swimming pool unique and beautiful.